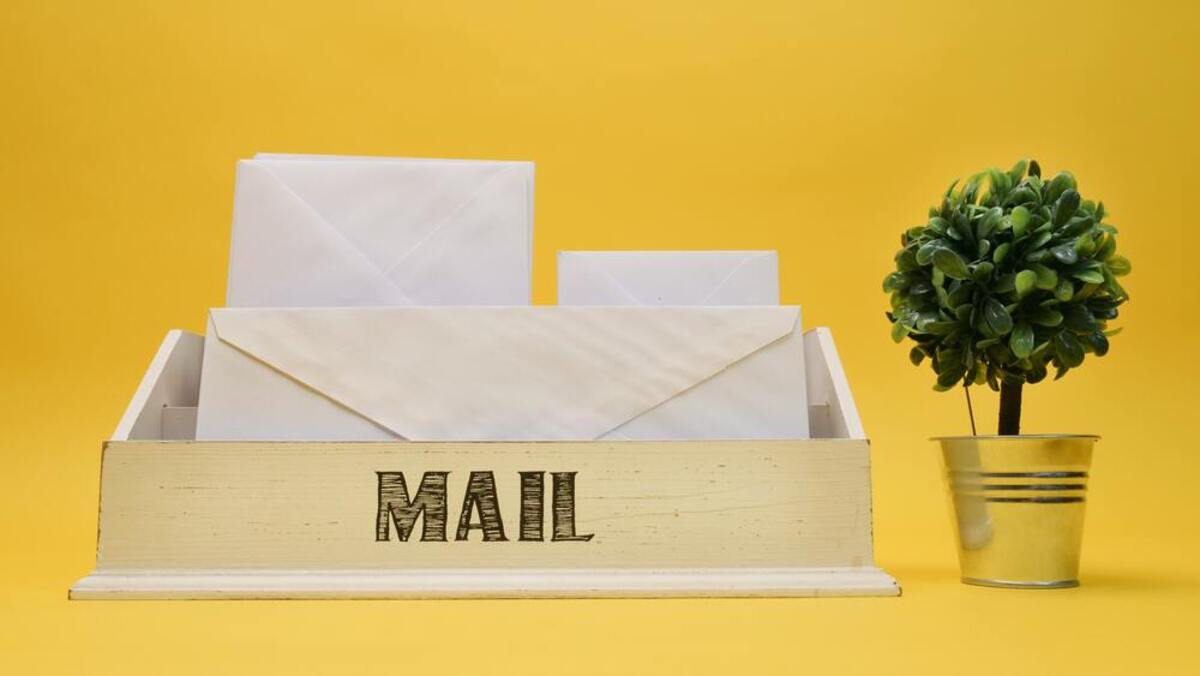 Direct mail marketing remains one of the most reliable sources of lead generation for many industries. Companies have relied on it for decades, and even in these days of digital marketing and social media domination, it is still an incredibly effective form of outreach.
However, just because direct mail campaigns can return impressive response rates, doesn't mean that every single mail campaign will bring customers flooding to your door. Knock up a super-quick flyer and pop it in the post and you probably won't get many responses at all. Even paying for a sleek design is unlikely to be enough to secure you a decent ROI. You can easily throw money at designs that look fantastic but they will still fail to convert customers if there's no strategy or targeting behind them.
If you're looking to improve your ROI on your direct mail marketing, or if you're starting out and want your first campaign to be a success, here are some tips that will help make sure you get more conversions for your investment.
7 Tips for Better ROI on Local Direct Mail Campaigns:
Target a relevant audience

One way to guarantee a better ROI for any marketing campaign is to make sure you're reaching out to people who actively want or need your service.

This may sound obvious, but for some reason, focusing on a target audience often falls by the wayside with local marketing campaigns. A lot of businesses seem to assume that because someone lives in their local area, their service will apply and appeal. Or maybe they think a blanket approach will yield enough results to be worth any expenditure on people who turn out to be irrelevant.

A much more effective tactic is to target a relevant audience. If you run a removals company, you're most likely to get responses from people planning to move house - why waste your time, money and effort reaching out to people who just moved, or have lived in their house for decades with no intention of ever leaving?

This can be difficult and time-consuming work to do yourself, but it is always worth it. Alternatively, you can ask a company like MoverAlerts to do the hard part for you, putting together regular lists of relevant leads that you can send your direct mail marketing campaigns towards.

Personalise your outreach

Research carried out on behalf of Royal Mail suggests that as high as 51% of people won't open an envelope addressed to 'The Homeowner' or 'The Occupier'. That's a significant loss of potential customers straight off.

Using postcards shows people your message straight away and so personal greetings aren't as important. However, take the time to personalise your letters and you're already one step closer to converting the readers. Using a name is one way to personalise a letter, but we find that intriguing and creative lines in the first line of the address work well too. These can also be personal - for example, 'To the future homemover' shows you know about your customer's life stage and plans, enticing them to open your letter, whilst also being broad enough to work for a whole homemoving audience!

Personalisation doesn't have to be limited to the greeting either - try tailoring your content too. For example, if you're targeting homeowners in a rural area, you could try tailoring your outreach using idyllic countryside scenes and imagery, while you could target city-dwellers with cultural or urban sights.

Design an attention-catching flyer

Yes, this one probably seems obvious but it is always important to have a postcard or flyer that will catch the eye of your audience. Something colourful but professional that will stand out among a fistful of brown and white envelopes.

Even if you tend to post out letters, rather than postcards, you can invest in coloured envelopes. They will stand out and help spark curiosity on a cluttered doormat.

Pick a brand colour for cohesion or something bright to catch the eye. You can even look into colour psychology, and find a colour that will inspire the emotions you want your intended customers to feel.

Create copy that is compelling

As well as getting creative with the look of your mail, it's important to get your written content concise, engaging and easy to read.

Start with a headline that will catch their attention, then go on to highlight the most important information. Use bullet points, quotes, images or boxes for emphasis. This has the added benefit of making it easy to skim read - most people will give your leaflet a quick look over before even committing to reading it fully, so if they can immediately identify the benefits you offer, they will be more likely to take a closer look.

It also helps to address it directly to the reader and focus on how you can solve a problem or address a need that they have. This will create subconscious cues about how relevant it is for them and encourage them to respond.

Use a clear CTA

Once you've got the attention of your reader with an attractive postcard, clearly explained your offering to them and shown them how you can fulfil their needs, there's one last thing you have to do: compel them to act.

A clear CTA or 'call to action' will signpost exactly how your audience can access your products or services. People tend to feel a subconscious urge to respond to direct instructions, so keep it short and direct.

Keep your branding consistent

Realistically, this applies across all your marketing channels but it is particularly important for local mail marketing. If you have a strong physical presence in the local area (for example, a fleet of branded vehicles, a poster campaign or even a distinctive shop front) you want anyone who receives your mailer to immediately draw connections between them.

If they are used to seeing your brand around, they may subconsciously consider it more reliable, trustworthy or even just accessible. You want to capitalise on that connection. As well as including your logo, keep fonts, colours and even tone of voice consistent. These are the touches that subtly but significantly drive conversion.

Take the time to do it properly

It might be one of the reliable marketing methods but direct mail can be among the more costly too. Don't waste this valuable investment by doing a shoddy job, put in the time (and effort) to make a targeted, personalised and effective campaign.

If you haven't got hours to spend poring over flyer designs or diving through demographic data, then there is another option. Here at MoverAlerts, our subscription service means we do all the hard work for you.

All you have to do is pick a format, and we'll sort the rest. From designing your postcard to making sure it gets to the hands of people who actually want your products or services, we can support your direct mail marketing to make sure you get a better ROI. Just get in touch with our friendly team to find out more.
---