Even in the world of digital communication, there will always be a place for direct mail. However, with less post being sent and increasing costs, Royal Mail have announced they are upping stamp prices again. If you use direct mail campaigns as part of your marketing strategy, this could have a big impact on your business costs.
Let's take a look at what the stamp increases are, why they're happening and how MoverAlerts can help you reduce their impact.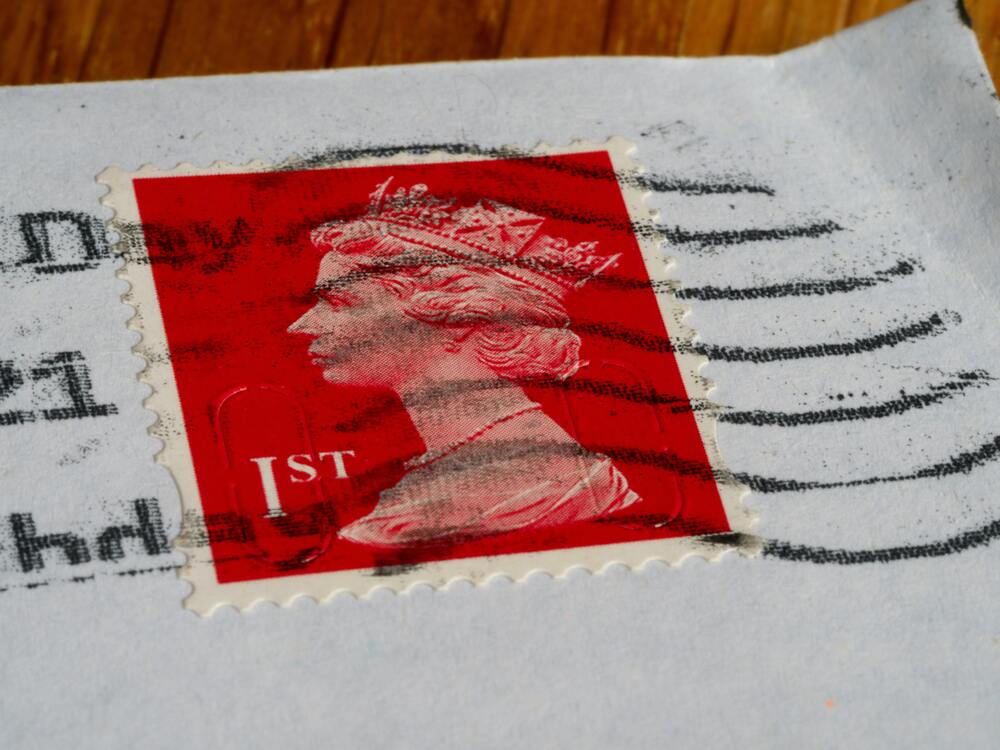 What Is the Stamp Price Increase in April 2022?
Royal Mail have announced that they will be increasing the cost of first and second class stamps from the 4th April 2022. First class stamp prices will be increasing by 10p, going from 85p to 95p. Second class stamp prices will be increasing by 2p, rising from 66p to 68p.
Whilst these prices may not much affect the average person sending occasional letters or birthday cards, if you send large volumes of post for your business' marketing, these price increases will quickly mount up.
Why Are Royal Mail Increasing the Price of Stamps?
Royal Mail have given a handful of reasons why they feel they have to increase the price of stamps this year.
First and foremost, they have blamed the combination of declining numbers of letters being sent and increasing costs. The volume of letters being sent have declined by over 60% since their peak in the mid-2000s. Due to the economies of scale, the cost per letter is cheaper the more that are sent. The principle is the same as bulk buying - individual items are cheaper the more of them you buy. So, declining volumes of post being sent means that the cost to send each individual item is going up. Add to this the increasing operational costs, and you can see why Royal Mail have had to pass on some costs to their customers.
Another reason Royal Mail have pointed to for higher prices is the large increase in addresses they have to deliver to, six days a week. Whilst letter volumes have fallen around 60% from their peak, during this time the number of addresses Royal Mail serves has increased by around 3.5 million.
How Can MoverAlerts Help You Beat Stamp Price Increases for Direct Mail Campaigns?
MoverAlerts offer fulfilment of homemover-targeted direct mail campaigns, alongside our homemover data subscriptions. This means we can print and post your direct mail campaigns for you, offering a hassle-free way to target homemovers in any postcode across the UK. What's more, we also offer free direct mail designs with our data and fulfilment service so you don't have to worry about a thing.
We charge just 69p for the printing and second class postage of mailers - with the choice of A5 postcards or letters. That's just 1p more than the cost of a second class stamp as of April 2022, and with all of your printing costs and designs included. If you have been self-fulfilling direct mail marketing, our competitive prices could offer massive savings.
To illustrate the potential savings, let's take a look at an example. Let's say you want to send out 100 postcards in a month to prospective homemover customers within a specific town in your direct mail campaign. If you pay £30 for the printing of 100 postcards, that's 30p per postcard plus 68p for a second class stamp, totalling 98p per postcard for printing and postage. At that price, you could save £29 per month, per area targeted with fulfilment handled by MoverAlerts! Plus you would save on the time and effort involved in printing and posting yourself.
On a larger scale, consider if your business used monthly direct mail campaigns to target homemovers across 5 local towns, with 100 postcards sent per town. By using MoverAlerts' fulfilment instead of printing and posting yourself, you could save an incredible £1,740 per year!
As you can see, there is an impressive potential cost saving with our homemover direct mail campaigns, more than making up for the cost of stamps increasing. If you would like to learn more about MoverAlerts' fulfilment services and direct mail prices, don't hesitate to get in touch with our friendly team.