Sue Schonberger, MoverAlerts Account Manager gives us an insight into the 2019 Movers and Storers Show in Coventry...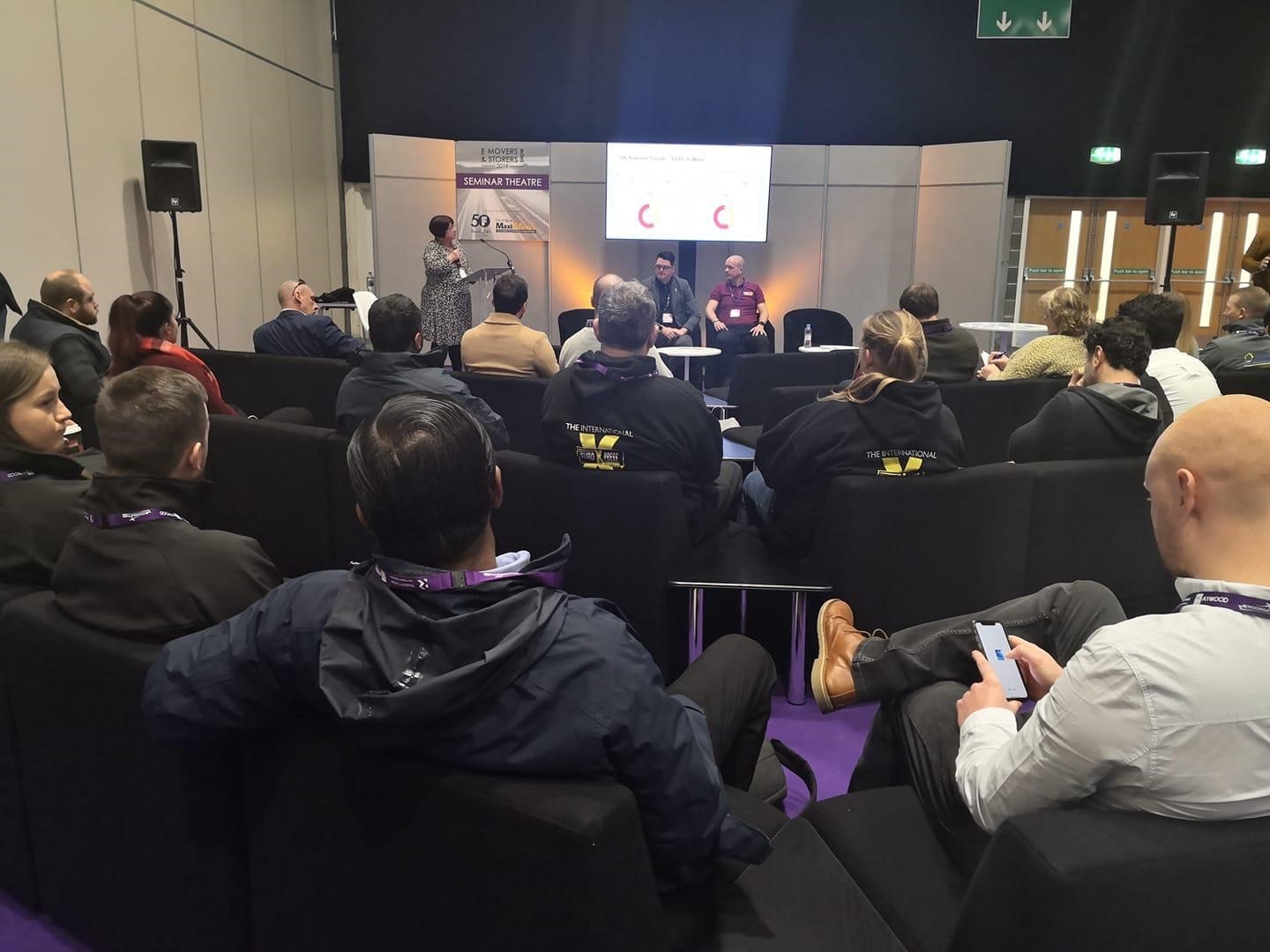 The Movers & Storers Show 2019 was to take place at the Ricoh Centre in Coventry on 19/20th November and I thought it would be just the same as the other 5 I had attended since I started working for TwentyCi. I would get to catch up with a lot of our clients and hopefully get to introduce MoverAlerts to some new businesses but Mr Matthew Hawkins had other ideas and decided that that was the time he was going to be on paternity leave! The second bombshell he dropped was that he had committed us to do a presentation in conjunction with Removals Manager and Reallymoving – thanks Matt!
After picking myself up off the floor I started to think about what I would like to communicate about MoverAlerts and decided that simple was the way to go! I also decided that our audience might be interested in a few stats from the housing market as they go a long way to explaining the 'challenging year' the industry has had. So with those at the start I went on to explain that MoverAlerts do exactly what they say – i.e. they alert the customer to who is moving in their area.
After me in the presentation, it was Chris Buckingham from Reallymoving talking about the type of leads that they can supply and then after him Olly Sampson from Removals Manager wrapped up the presentation by demonstrating how, having got the leads, you could then manage them through his CRM system.
We then had a lively Q&A session in which people asked some interesting questions about MoverAlerts.
Over the next day and a half, I was very flattered by how many people dropped by our stand and spoke to me about my talk and also to find out more details and sign up to be one of our customers – very gratifying.
If you would like to find out more about TwentyCi and MoverAlerts and how they can help you to find out who is moving house in your area – call on 01908 829300, go to www.moveralerts.co.uk or email the team on moveralerts@twentyci.co.uk.