Welcome to the latest edition of the TwentyCi Property & Homemover Report, providing a comprehensive review of the UK property market, created from the most robust property change sources available.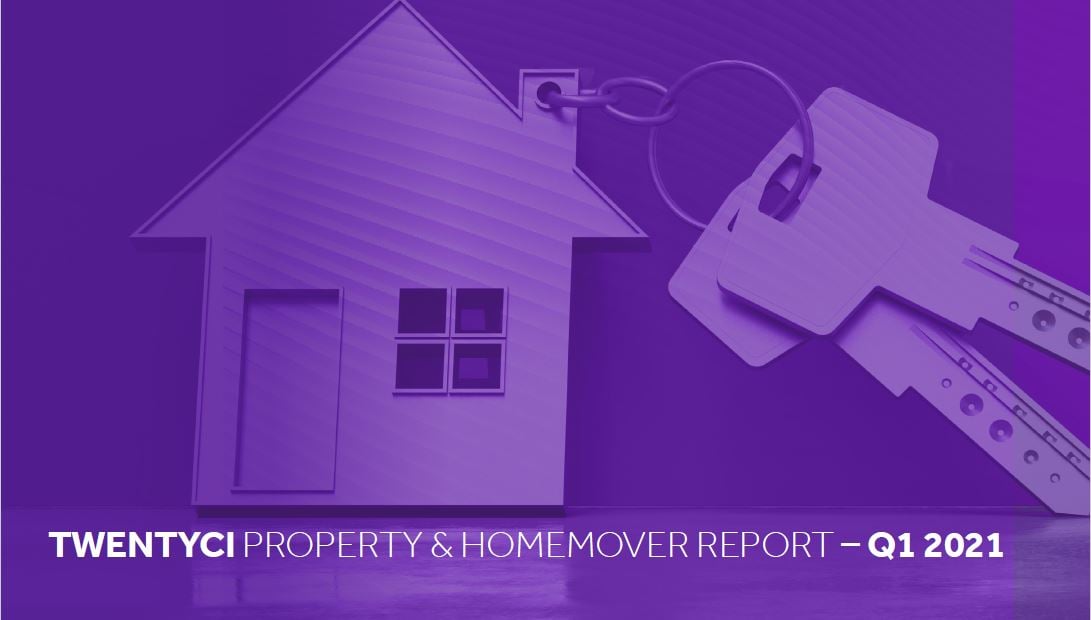 Our report provides a real-time review of the UK market, covering 99.6% of all sale and rental property moves. This state of the nation report provides unique insight into the people behind the numbers, creating a picture of the demographic, regional and socio-economic factors impacting the housing market, including:
Factual data (not modelled or sentiment-based)
Full market coverage
Demographic overlay
Property sales data
Property rental data
Headlines
The retail catapult – The number of households in the home moving journey is up by over 50% year on year (with an additional 500k households entering, progressing, or completing the process of moving home).
The property market surge – Year on year sales agreed are up by over 30% delivering a welcome boom to residential property buyers and sellers across the whole of the UK including signs of a resurgent London.