The staff have gone barking mad over our newest recruit who arrived in the office today and despite her calls of "no pup-arazzi" we managed to snap this pic of Bonnie surveying her new work place.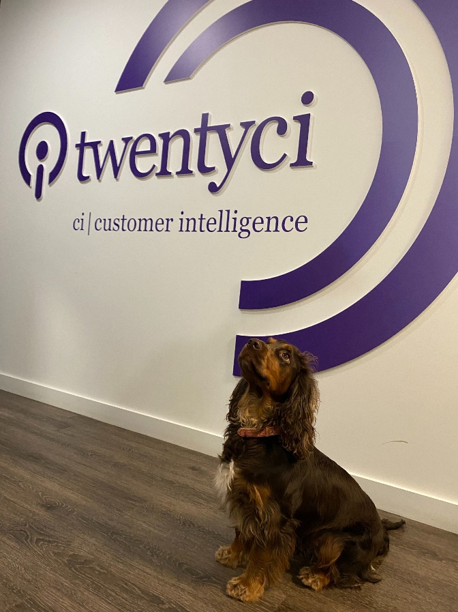 Bonnie is 3 years old and has arrived at TwentyCi with a wealth of experience in sniffing out the best deals on the market. She has already had a paw-sitive effect on the office and the company are already considering a promotion to CDO, Chief Doggy Officer.

If you'd like to see what Bonnie and the rest of the team at TwentyCi can do for you please drop us a line or call in on 01908 829300 and ask for Bonnie to receive a special offer!