In the words of Britney, "Oops, I did it again". I've only gone and added a third Matt to the MoverAlerts sales team. Maybe I did it because I wanted to make life difficult for all the rest of us? Maybe I've done it because it's really fun for all three of us to look up anytime any calls out for "Matt" in the office?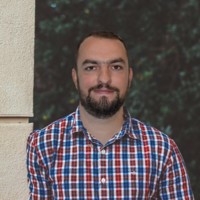 However, I really did it because Matt Blundell was by far the best applicant that I saw for the job. Matt has a wealth of experience in telesales and telemarketing. Matt's recent work has been working for a Forklift manufacturer, where he started up the sales team and implemented all the sales procedures for the company. Matt also worked hard behind the scenes in training employees in the systems and all the processes that he put together.
I'm really looking forward to working with the newest Matt addition to the team. He's already bringing in some very useful observations on our processes and also our marketing, which he's been involved in before. So it's great to have his experience and enthusiasm to the role.
Matt B said this of his appointment at TwentyCi "Once I met Matt (Hawkins) and Katy I felt really enthused to join TwentyCi. That enthusiasm hasn't diminished and on meeting the rest of the team it grew. It's a different industry for me so I am learning every day but with this team guiding me I can tell its not going to take long for me to become an expert."
Now, this is where it's going to get confusing. There's been a lot of talk about how we name all 3 of us Matt's in the office. Suggestions have been such as
"Old Matt, Young Matt, Middle Matt" – however, there is no way I'm taking the title of "Old Matt"!
"Original Matt, New Matt, Newer Matt" – though this just seemed confusing. However, "Original Matt" is much better than "old"!
A Spice Girls theme – "Ginger Matt, Baby Matt and "Scary Matt", based on me being Ginger, Matty being young and Matt's surname beginning with a B, though he's not scary at all!
Currently, we seem to be going down the road of "Hawkins, Matty (McLernon) and Matt (Blundell)". Let's see how this works… If there's any other Matt's out there who would like to discuss joining Matt's MoverAlerts team, just get in touch with myself. You really can't get enough Matt's!
TwentyCi are specialists Home Mover marketing, supplying our expertise to a number of different sectors. If you'd like to speak to any of the team about your Home Mover marketing needs, call us on 01908 829300 or email the team at MoverAlerts@twentyci.co.uk.