MoverAlerts Sales Executive, Matthew McLernon ("New Matt"), tells us about his experiences in his first month working for TwentyCi...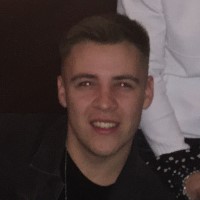 Coming from the motor trade and more of a customer service type role, it has been challenging in places and comfortable in others. Talking with clients was the part that I have found the easiest due to the transferable skills I had previously gained at Mercedes-Benz.
There is a lot of phone time involved but I am learning a lot about the trade by talking to people with many years' experience in the industry. I have managed to bring on two new clients and the general feedback from businesses about our company and product has been extremely positive. The potential for the product to grow is massive and I look forward to pushing on with TwentyCi in bringing a fantastic all-round service.
The team has been great to me already and been very welcoming. Matt Hawkins' sweet tooth hasn't been helping my ever-growing belly, but now I am calling it 'Christmas Training'. We have also had some intense pool sessions, which I have predominantly come out as the champion (thanks Dean).
Give me a call sometime if you would like to find out more about TwentyCi and MoverAlerts and how we can help with your marketing approach, get in touch – Call on 01908 829300, go to www.moveralerts.co.uk or email the team at moveralerts@twentyci.co.uk.