During these strange last few months we have all had different things that we have missed and I have been talking to a selection of our clients to find out what it is that they have found the hardest to do without: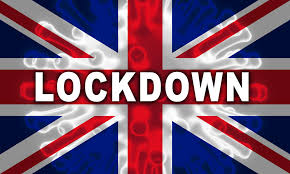 Joanne at Maidmans says that she has really missed going swimming as that is a form of exercise that she really enjoys and then afterwards going to a café for a nice cup of coffee with friends.
Keith at Chapmans Removals says that he misses 'Toolbox Time' where he used to sit down with all his guys and have a bacon sarnie before they started the jobs of the day.
Bernice at Pardy Removal Services is a keen walker and says she really misses going on long walks with a large group of friends and particularly misses the pub lunch at the end!
Paul at W Southerington & Sons was in the middle of a large community project to create a new playground when lockdown hit and he says it has been frustrating not to be able to finish it and get it open for the children in Melton Mowbray but the good news is that it is now almost complete and they have an opening date in early July.
Karen at D C Groves & Son says that more than anything she misses hugging her daughters!
Debbie at Camberley Removals is another swimmer and said that she misses the exercise and feeling of wellbeing she gets from doing her laps at her local pool.
But lastly there are always two sides to every story and when I asked Perry at Andrews Removal and Storage he said he had enjoyed lockdown because he preferred the quieter, slower pace of life and said " I have had a taste of retirement and really like it"!
A big thank you to our clients that took the time to share these with me.